Available Careers At UN Women In Zimbabwe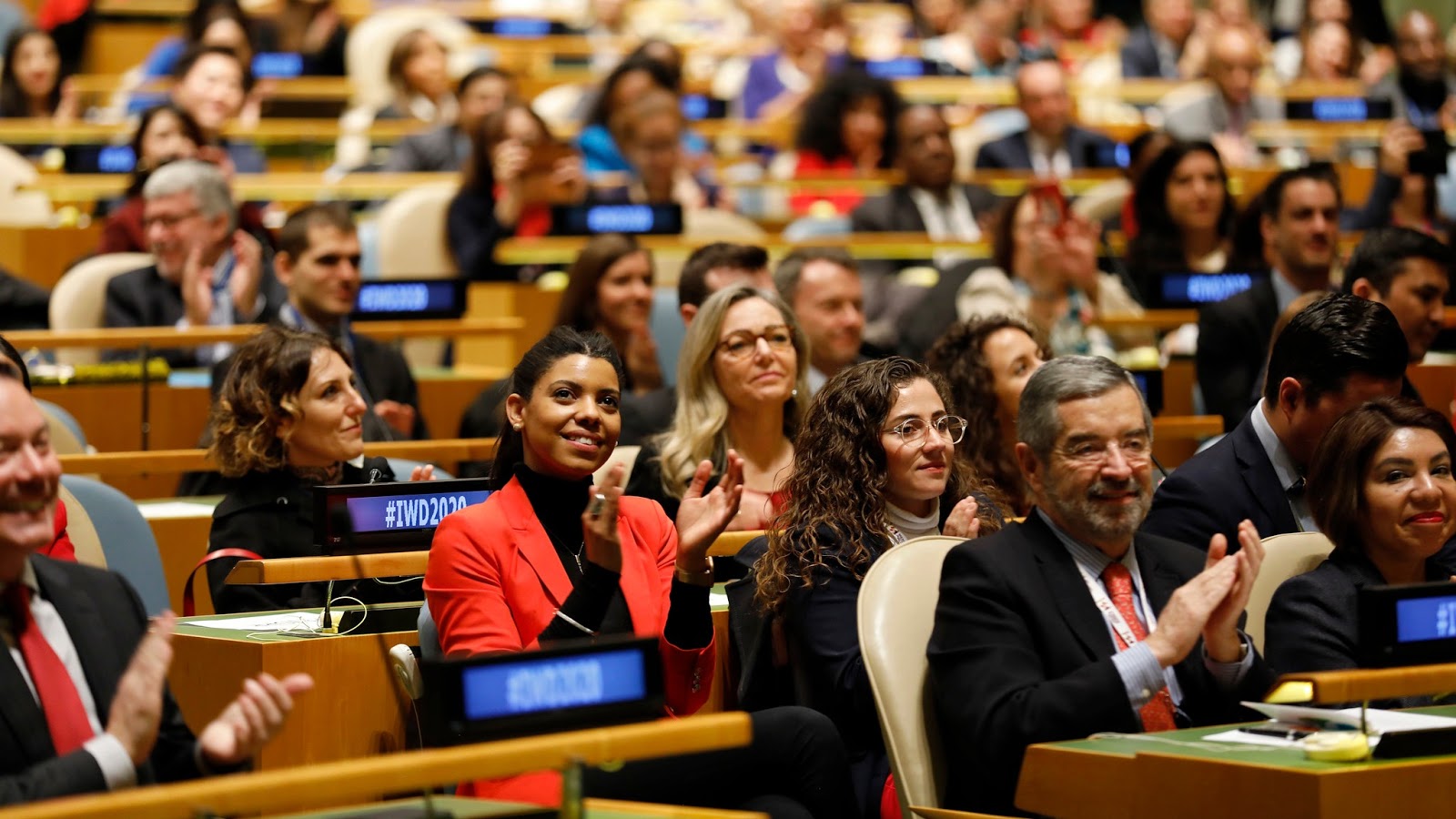 About the job
Background
UN Women, grounded in the vision of equality enshrined in the Charter of the United Nations, works for the elimination of discrimination against women and girls; the empowerment of women; and the achievement of equality between women and men as partners and beneficiaries of development, human rights, humanitarian action and peace and security.UN Women is supporting the Zimbabwe Gender Commission to run the Gender Commission which is a mechanism that documents women's experiences in women's political participation. The Gender Observatory includes a Call Centre where stakeholders and women reach out to the Gender Commission regarding their experiences.
The Zimbabwe Gender Commission (ZGC) is an Independent Commission established in terms of Section 232 and 245 of the Constitution of Zimbabwe and operationalized through the Zimbabwe Gender Commission Act (Chapter 10:31). The Commission is mandated inter alia: to monitor issues concerning gender equality to ensure gender equality as provided in the Constitution; to investigate possible violations of rights relating to gender; to receive and consider complaints from the public and to take such action regarding the complaints as it considers appropriate and to conduct research into issues relating to gender and social justice, and recommend changes to laws and practices which lead to discrimination based on gender, among others.Pursuant to its monitoring role, the commission established the 2023 Gender Observatory to monitor gender issues during the 2023 Harmonised Elections.
The objectives of the Gender Observatory are:
To capture and document key gender issues throughout the electoral cycle in the forthcoming 2023 harmonised elections;
To offer a clear platform for coordination amongst various actors including the National Gender Machinery, Chapter 12 Institutions, Government, Security Sector and Civil Society Organisations on gender-responsive electoral processes;
To identify gaps and recommend to policymakers interventions and strategies to address identified gender disparities; and
To carry out a gender analysis of the electoral process as part of strengthening.
Duties And Responsibilities
UN Women in collaboration with the Commission seek the services of the following experts to join the Zimbabwe Gender Observatory Call Centre team.
Call Centre Operator x 2 posts
Under the direct supervision and reporting to Director Gender Equality Promotion and overall supervision of UN WomenDuties of the Call Centre operator
The duties and responsibilities of the call centre operator will include:
Answering Inquiries: Answering incoming calls on the toll-free lines and responding to inquiries related to gender and elections, including providing information about available services and reporting options;
Taking calls from Gender Observatory election observers deployed across the country;
Providing immediate psycho-social support to survivors of gender-based violence who reach out to the call center;
Providing information and making appropriate referrals to support services such as counseling, legal aid, medical assistance, shelters, or other resources available for survivors of violence;
Conducting outbound calls to follow up with individuals who have reached out to the call center;
Accurately, professionally and confidentially documenting details of each call, including caller information, the nature of the conversation, provided assistance, and any necessary follow-up actions. This documentation helps in maintaining records, evaluating trends, and providing statistical information; and
Adhering to Policies and Guidelines through following the organization's policies, procedures, and call center guidelines, including privacy and data protection protocols.
Expected Deliverables
Case reports for all cases received through the call centre;
Maintain an accurate record of all calls; and
Referral register.
DurationThe contract is expected to last for five (5) months.CompetenciesCore Values:
Respect for Diversity
Integrity
Professionalism
Core Competencies:
Awareness and Sensitivity Regarding Gender Issues
Accountability
Creative Problem Solving
Effective Communication
Inclusive Collaboration
Stakeholder Engagement
Leading by Example
Please visit this link for more information on UN Women's Core Values and Competencies: https://www.unwomen.org/ – /media/headquarters/attachments/sections/about%20us/employment/un – women – values – and – competencies framework – en.pdf?la=en&vs=637
Required Skills And ExperienceQualifications and Expertise Required
The incumbent should possess the following qualifications and key competencies:
Bachelor of Social Work or any Social Science Degree;
Certificate in Systemic Counselling an added advantage;
Possess a working knowledge on gender issues and thorough understanding of GBV issues;
At least three years relevant experience;
Effective communication skills;
Proficiency in English and local languages (Ndebele or Shona);
Ability to work with minimal supervision and under pressure; and
Good interpersonal skills including empathy, patience, professionalism and strong team player.
Please attach a completed P11 to your application. Kindly note that applications without a completed and signed UN Women P-11 form will be treated as incomplete and will not be considered for further assessment.UN Women Personal History form (P-11) can be downloaded from http://www.unwomen.org/en/about-us/employment .At UN Women, we are committed to creating a diverse and inclusive environment of mutual respect. UN Women recruits, employs, trains, compensates, and promotes regardless of race, religion, color, sex, gender identity, sexual orientation, age, ability, national origin, or any other basis covered by appropriate law. All employment is decided on the basis of qualifications, competence, integrity and organizational need.If you need any reasonable accommodation to support your participation in the recruitment and selection process, please include this information in your application.UN Women has a zero-tolerance policy on conduct that is incompatible with the aims and objectives of the United Nations and UN Women, including sexual exploitation and abuse, sexual harassment, abuse of authority and discrimination. All selected candidates will be expected to adhere to UN Women's policies and procedures and the standards of conduct expected of UN Women personnel and will therefore undergo rigorous reference and background checks. (Background checks will include the verification of academic credential(s) and employment history. Selected candidates may be required to provide additional information to conduct a background check.)
To apply click <<HERE>>